My daughter is one of those people who used to love shopping for school supplies.  In her time as an elementary school teacher, she loved the unsharpened pencils, the unmarked folders, the desk supplies all in a row.  (She's a little  on the organized side.)  Well, you can imagine how she felt when she saw these amazing works of art created out of or inspired by ordinary office supplies.  Do you love your highlighter?  Your Post-It notes and colored pencils?  Well, take a gander at these!
Do you feel a thrilling jolt anytime you pierce paper with a stapler? Does nothing feel better than an ultra-smooth Pilot pen rolling languorously across your Moleskine? Here's some art you might really appreciate.
by Peggy Wang
1. Peter Root – Ephemicropolis (2010)

Made from 100,000 staples.
Source: likeafieldmouse.com
2. Packing Tape Spiderweb Installation
Read more about it here.
Source: mymodernmet.com
3. Pencil Chair by Anon Pairot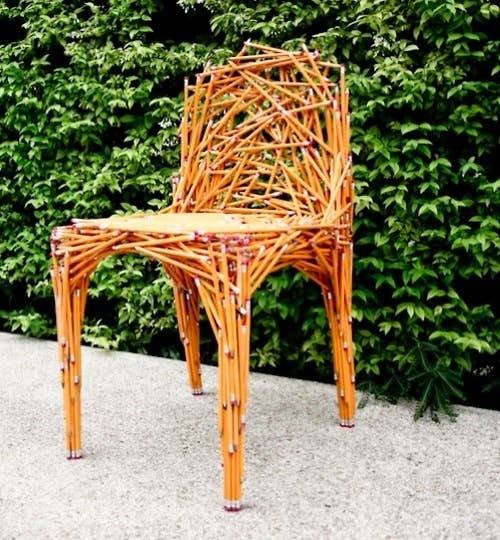 Source: pinterest.com
4. Pencil Shaving Sculptures by Helga Nicolas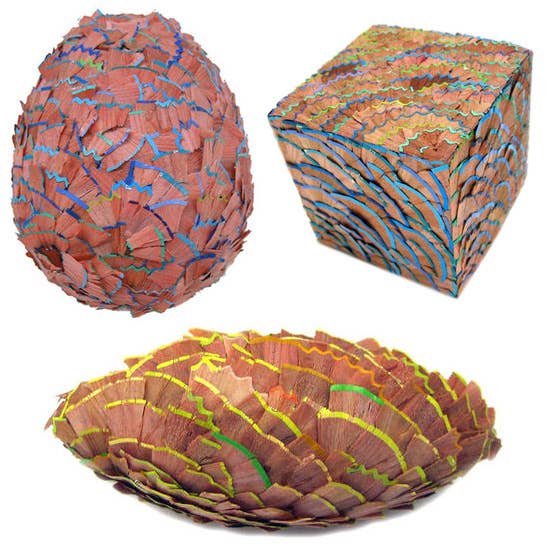 Source: helgastubernicolas.com
5. Suspended Post-It Note Installation by Thomas Jackson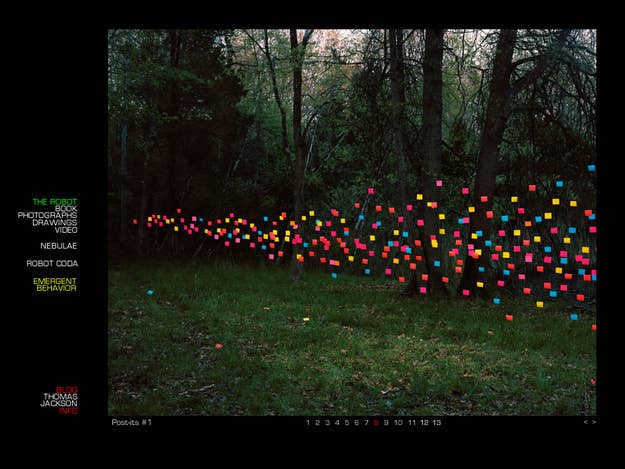 Source: thomasjacksonphotography.com
6. To Mark A Significant Space in the Living Room by Rebecca Murtaugh
Source: thingsithinkarekindacool.com
Check out the rest of these amazing office supply wonders over at Buzzfeed!
0<>0<>0<>0<>0
Click HERE to find out how you can draw anything you see in just weeks with my college-level drawing course.
Also, check out my original works for sale or my prints for sale.