Here are some more artists I admire:
Tibor Nagy
Tibor Nagy can be a little loose in some of his work for my tastes, but at the same time, I'm invigorated by how free his brush is. Every artist is on a personal journey that's marked by his or her own specific idiosyncrasies, interests, habits, preconceived notions, and limitations. Personally, I work hard to explore beyond very precise, realistic painting. Just as John Singer Sargent mastered the balance between realistic detail and loose energy, I'm on a journey to build my repertoire and artistic vocabulary. So it's always good to surround yourself with a range of artists from styles you are comfortable with and love (kind of like a having a love of home) to styles that walk that thin border between exciting you and scaring you. You should always have a few artists you admire who make you honestly wonder, "Can I even do that?" It's the only way you grow.
See more at nagytibor.com.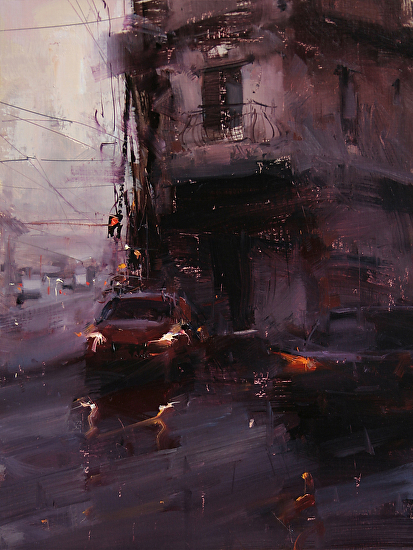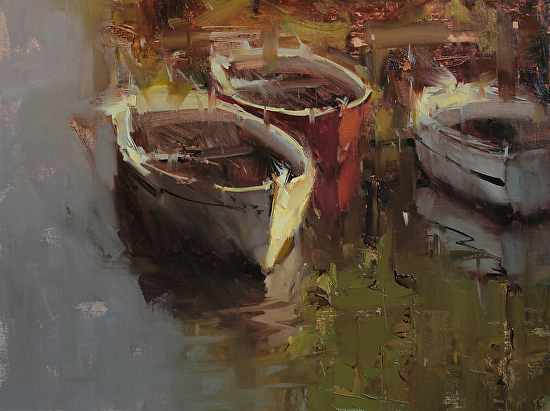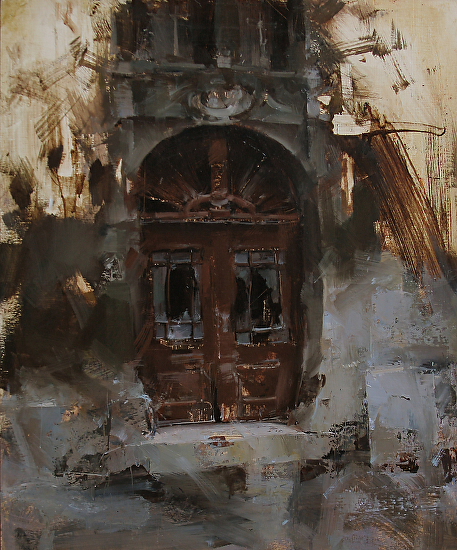 Mark Lague
Mark Lague is another extremely impressionistic painter, but like Tibor Nagy, he has a range between loose and very loose. It's exciting to look at his paintings because they're like a puzzle or a riddle – how can art be that abstract and still communicate clearly what the subject is? Mark Lague also manages to take extremely ordinary scenes and infuse them with life and energy. Many times when I observe these artists I admire, I think, "I would never have thought to paint that as my subject!" Often, Mark's cityscapes will be painted with very tall, narrow dimensions that communicate very effectively the claustrophobic, energetic space of his subject. He also frequently paints very wet scenes, like freshly-rained-on city streets, that incorporate the really dynamic element of reflection.
See more at marklague.com.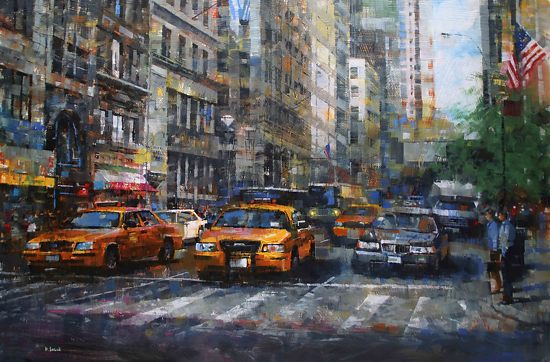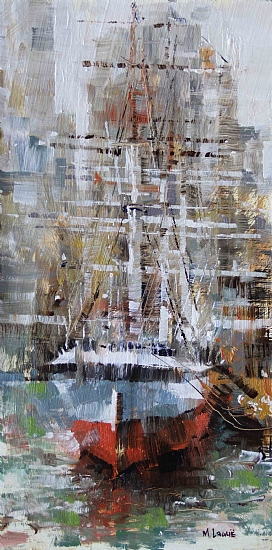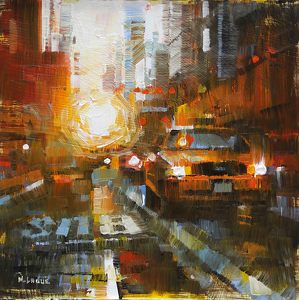 Scott Christiansen
Scott Christensen has some instructional materials you should definitely check out. Well worth it.  His landscapes show he's adept at any type of scene and they are all truly inspiring.
See more at christensenstudio.com.
Richard Schmid
I could look at Richard Schmid's work all day. And he has some terrific instructional DVDs. He has an almost pre-Raphaelite touch to his paintings but also bit loose and vibrant.  He is considered on of the best realistic artists today and has been an inspiration to many up and coming artists.
See more at richardschmid.com.
Peter Fiore
Peter Fiore, another great landscape painter, has a love for color that bleeds through his work. It's compelling and, as my daughter would say, "happy-making" to look through his paintings. He has a passion for landscapes (especially trees) and what he can do with rendering snow renders me speechless. A master of snow.
See more at peterfiore.com.